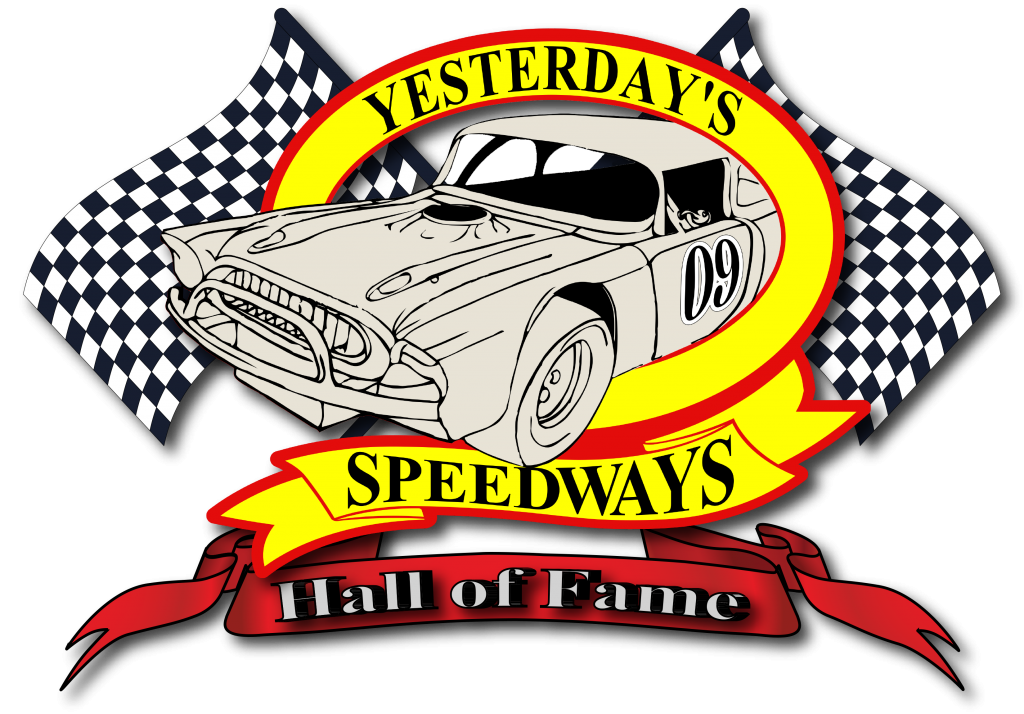 Jr. Hanley
Jr. has been described by many as the total package; driver, builder, and innovator as well as a master at aerodynamics.
Talented and a superb creative craftsman, smart business man and one of the best full-time short track racers ever. To this day Jr. is still well known and respected throughout the racing world in Canada and the US.
It was in 1961 when Jr. Hanley began his racing career in his native Nova Scotia. He started off by doing some drag racing and dirt racing before he focused on paved oval tracks.
It didn't take long for Jr. to become a perennial winner in the Maritimes and was a threat to win at any track he chose to race at.
Jr. won track championships at Dartmouth international Speedway and Riverglade International Speedway (Petty Raceway). He was winning races in Nova Scotia, New Brunswick, and Newfoundland. He won the 1971 Maritime Provinces Championship.
During this time Don Biederman was making annual trips to the Maritimes and soon became friends with Jr. At Don's urging he convinced Jr. to move to Ontario in where he could race more often and easily make trips to nearby tracks in the US.
The spring of 1973 brought Jr. to Don's race shop in Oakville with only a pick-up truck, trailer and his race car. That was all he had for equipment but it became the start of the next phase of Jr's career that would take him to the pinnacle of short track racing in North America.
Racing multiple times a week quickly became the norm and success came early. Victories started to happen at local tracks: Pinecrest, Flamboro, Peterborough, Cayuga, Delaware, Speedway Park, Checker Flag etc. It didn't take long for him to start venturing out to tracks in neighbouring US states and began to win there as well.
After a couple of years, the friendship between Don & Jr. started to fall apart and one of the greatest rivalries in Canadian racing began. Many fans enjoyed watching the two of them going head to head where ever they raced. They were both fierce competitors and neither one of them would settle for second place.
He became known as 'Mr Excitement' by running flat out in every race. As time went on, he began to realize that by pacing himself during longer races he could win more. Like fine wine he became better with age much to the chagrin of his competitors!
By the early 80's Jr's name was becoming well known amongst the racing fraternity. He was setting track records and adding many feature wins to his resume. He was fast becoming one of the most dreaded short track racers in North America and also highly respected by his competitors.
Jr. would continue to race as many times a week as possible. As an example, it was not unusual for Jr. to race on Wednesday, Thursday, Friday nights then off to Mount Clemens Speedway in Michigan Sunday afternoon, load up and drive to Sharon Ohio or Toledo Ohio for a Sunday evening show! All night drives to tracks were a common occurrence for Jr. and crew.
The 1980 season was an unbelievable in the fact that he raced in 61 features and won 45 of them!
As he began to race more and win, other competitors took notice and Jr. began to build cars for them. His first shop was a small garage behind a swimming pool business in Oakville. Within a few years he bought a building on Wallace Road in Oakville and in 1977 started Hanley Racing Enterprises. It quickly became the shop of choice for many prominent racers of the day.
He built the fastest and winningest cars for all his customers whether or not they were perennial winners or up and coming racers. Every customer got treated the same way, he built cars that could win anywhere for them. It was not unusual to see his cars either winning or being at the top of the finishing order at many tracks.
Jr doesn't have any hobbies or other interests. For all of his adult life Jr has been totally dedicated and 100% focused on racing. At the track, even today, he is all business, quiet but always thinking and observing. He eats lives and breathes racing every day.
Work fifteen plus hours-a- day, 7 days a week working year-round ensured his success on and off the track. Because he became so successful there were always rumblings that to win that often he must be cheating.
He is a master at building cars that take every advantage of what is in the rulebook. No cheating, just building to the fullest extent that the rules would allow. There is no one who pays more attention to detail than Jr. He put in the enormous number of hours in the shop so that when he unloaded at a track, he was competitive and capable of getting the win. That is why he is one of the sport's all-time greats!
With the help of long-time employees Lloyd Heath and John Fletcher Sr and other part time help, Hanley Enterprises produced hundreds of cars from rolling chassis to complete turn key cars.
The other side of the business was repairing wrecked customers cars. Damaged cars would be dropped off on Monday and would be repaired before the next weekend. Whatever it took to complete the repairs, long hours and even working all night, to get the job done.
The success of his chassis building business can be attributed to the fact that he built fast and safe quality cars, paying special attention to the fine details. Jr also raced what he built so he could relate to the needs of his customers by knowing what a car would do and by advising drivers on setups and driving tips.
There were a few times that a customer would beat Jr on the track but, although he didn't like to lose, it was good for busines because it showed that he didn't have a 'trick' car just for himself.
Jr had become one of the premier and sought after car builders in North America. His list of short track cars supplied to notable drivers such as Alan Kulwicki, Mark Martin, Bill Elliot, Darrell Waltrip, Gary Balough, Freddy Friar and many others is impressive!
Alan Kulwicki and Mark Martin would also spend time at Jr's Oakville shop during the off season to help with their cars.
During this time with his business growing it forced him to cut back on his racing schedule and concentrate on his customers. Even though he was racing less he continued to win his share of races and major events at almost all of the tracks he has raced at.
Please understand that I could not possibly list the hundreds of wins and the many open show victories in Canada & the US that Jr has amassed during his career in this essay.
Here are just a few of Jr's racing highlights during his career;
In 1977 one of his first major victories was a 150-lap race at the one mile Trenton International Speedway in New Jersey. Although this was an important win for Jr his focus was on Short Track Racing.
Speedweeks every February at New Smyrna Speedway in Florida became an annual stop for Jr. He was the first Canadian to win The World Series of Auto Racing at Speedweeks in 1980 and again in 1981 & 1990.
1975 Cayuga Speedway Track Champion
1976 Cayuga Speedway Track Champion
1981National Short Track Championship, Rockford Speedway, Illinois
American Speed Association Wins;
Artgo Racing Series Wins;
Jr. has also raced at;
Jr. had also become one of the most versatile drivers around competing with the likes Richie Evans in an open wheel modified at New Smyrna Speedway in Florida.
He built & drove Danny Knoll's NASCAR Tour type modified at New Smyrna Speedway, in 2001, winning a 50 lap race and beating the likes of Ted Christopher and Jamie Tomaino.
Although he had numerous chances to go south and compete in NASCAR'S top series he chose to remain a short track racer. Being a fiercely independent man, he knew that a lot of the decisions that would be made would be out of his control. He would not have been able to work on the cars as much and being a hands-on guy that was something he didn't want to give up.
By 1989 Jr's desire to race more became a reality when he sold Hanley Racing Enterprises to Jim Ward.
Thus, began the second phase of his driving career that took him to new heights of success.
He started off by traveling to Phoenix Arizona in 1990 for the first time to compete in prestigious Copper Classic race weekend. He was a relative unknown to many that day and once the dust had settled Jr was the race winner beating the likes of AJ Foyt, Ron Hornaday, Rick Carelli and other Southwest Tour stars.
They knew who he was after that win!
Later that year he travelled to race in the Badgerland 150 at the famed Milwaukee Mile and came home the winner.
Jr. returned to Phoenix in 1991 with a new car. He saw loopholes in the rules and built the car accordingly but track officials didn't like that and wouldn't let him run it. He loaded up and was going to leave for New Smyrna for Speedweeks when Rick Carelli's car owner, Marshall Chesron, offered him their backup car. Jr. was hesitant to run it fearing it might get wrecked but they told him as long as he came back with the steering wheel, he could run it.
He won again with Rick Carelli finishing second and Ken Schrader in third!
The All American 400 at the Fairgrounds Speedway in Nashville Tennessee was a race that Jr. often competed in. At times he would be in a position to win but luck wouldn't always go his way. His best chance to win came in 1991, he led 81 laps and on the final restart he got boxed in and finished 2nd to Jeff Purvis. After post inspection Purvis was disqualified by NASCAR and Jr. was declared the winner. Later that week NASCAR reinstated Purvis and put Jr. back to 2nd place. Jr. was not impressed but he had beat some of the best drivers there: Darrell Waltrip, Bill Elliot, Dick Trickle, Bobby Hamilton, Jody Ridley, and Bob Senneker to name a few.
At this time Ford Motor Co reached out to Jr. with an offer to sponsor him in the American Canadian Tour (ACT) that was sponsored by General Motors. The 1991 season had just begun when Molson Breweries inked a multi year sponsorship deal with Jr.
Longtime sponsor, Quaker State, remained a major sponsor as well.
For the next three years Jr. dominated the GM ACT series winning the GM National Series Title in 1991 and the ACT Championship in 1991, 92 & 93.
Jr. won 7 of 21 races in 1991, 10 of 23 in 1992 and 12 of 21 in 1993 for a total of 29 wins in 65 races.
The Bud triple crown was added in 1991 & 1992 seasons. Three races were picked at different tracks in each year and if you won all three it came with a $50,000 bonus each year.
Jr. won it both times.
Budweiser brought in Ken Schrader for the third race of the 1992 Triple Crown at Cayuga Speedway to beat Jr. Yes, Jr. won, collected the bonus, and Ken Schrader finished second!
After a number of years trying Jr. won the sought after Oxford 250 in Oxford Maine in 1993. He was on the pole for this race in 1979, 82 & 94.
As the ACT late model series started to wind down Jr. continued to race locally but even that was changing. By 1997 he temporarily relocated and began to drive in the ASA series for Ray Skillman of Indianapolis Indiana. He had some good solid finishes but not the success he had hoped for.
In 2000 he teamed up with Larry Zent in Fort Wayne Indiana to begin the last chapter of his racing career in the CRA Super Series (it became the Sunoco Series) and the Iceman Series in the upper mid western states.
Jr. was back on his game and began to regularly win. In 2001 he set a Super Series record for most consecutive wins with six. His winning ways continued in 2001 with an Iceman Series Championship.
Although he didn't win a Sunoco Championship, he finished second in 2002 only 2 points behind the winner, Joel Kauffman.
Jr's Last CRA win came in 2004 at the Sunoco Super Series Nation's Rent 400 in Anderson Indiana and he set fast time.
Jr. also won numerous open specials during this time and throughout his career.
In 2004, the last year of his racing career, he won for the last time as a driver at Speedweeks.
Over the four decades he raced at Speedweeks Jr. won a total of 48 races!
Jr. was close to 60 years old by then, competing with the top drivers at that time, and still winning!
Wherever Jr. went he displayed masterpieces of driving talent that no one who saw him would ever forget!
Jr. returned home and set up a small shop and began, doing what he does best, building, repairing making parts for race cars. To this day he can be seen on weekends or practice days at various tracks in Southern Ontario helping veteran or up and coming racers. There are many people at these tracks that owe Jr. a debt of gratitude for all he has done for them.
Canadian Motor Sports Hall of Fame
The Maritime Hall of Fame
The Checker Flag Speedway Hall of Fame
The Flamboro Speedway Hall of Fame
Foar Score Hall of Fame
Four time Wheelspin News Driver of the Year
In 2010 Speed51.com released the 51 Best of The Decade List 2000 – 2009 of drivers. Jr wasn't on that list because he ended his career in 2004.
Fans started e-mailing and posting on the site wanting to know why Jr wasn't on the list. Because of the fan's reaction Speed51 decided to add Jr to the list as an honourary member.
Speed 51's response;
"Thanks to fan input, we're going to add one honourary member to the list", saidSpeed51's "Jr. Hanley"
There is no disputing that Jr. Hanley is one of the best short track drivers of all time. He'd easily place in the top five, or at worst the top ten, of anyone's dream list. His victories in his homeland of Canada or his invasions of the United States were legendary. When it came to fendered race cars, he owned New Smyrna Speedway during Florida Speedweeks just as much as Richie Evans did with Modified cars. No matter what letters made up the alphabet soup – ASA, ACT, CRA, etc. – Hanley won everywhere. At least it seemed that way"
"Jr Hanley ended his career in style – and short track fans don't forget that"
"So Hanley gets the fan vote and becomes the unofficial 52nd member of the Speed51.com Greatest Drivers of the Decade of the 2000s."
What a fitting way to cap off a spectacular career!
What I have written here is but a small snapshot of his accomplishments during Jr's 40 plus year driving career. He has raced at countless tracks all over North America and has won hundreds of races.
Courtesy of Bob Sumak