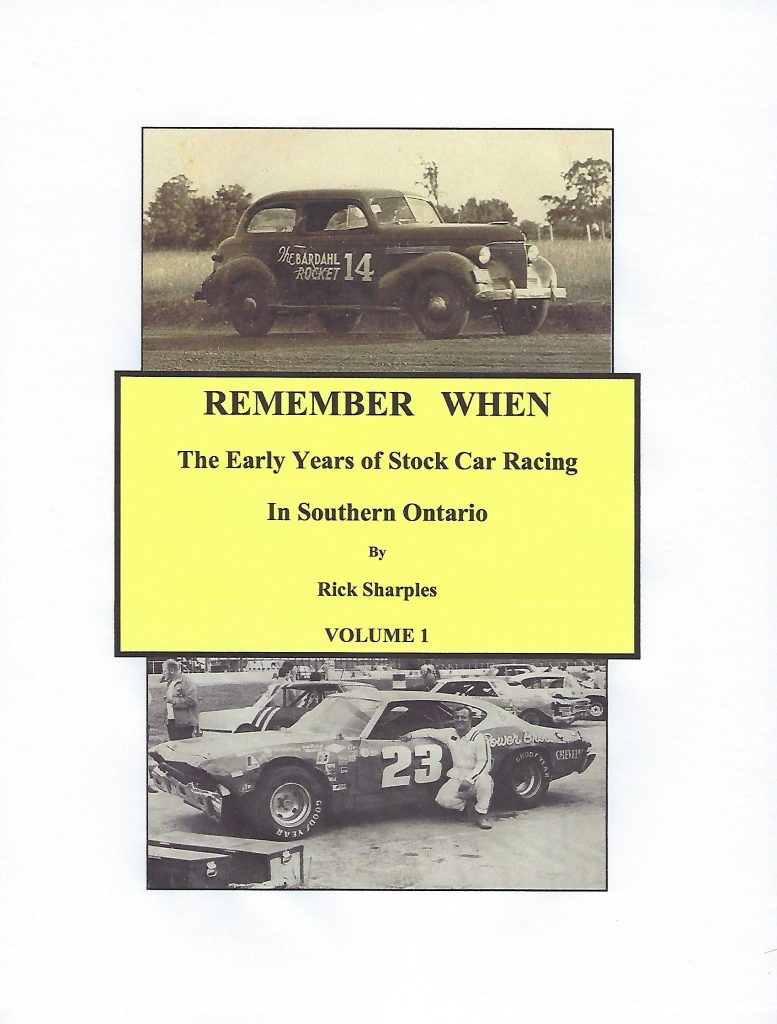 "REMEMBER WHEN" The Early Days of Stock Car Racing in Southern Ontario is filled with 177 pages of stories, facts, memories and approximately 200 pictures explaining our oval track history in southern Ontario including seven of our earlier tracks and several Drivers Profiles.
By Rick Sharples
Welcome to YESTERDAY'S SPEEDWAYS.com
Home of the rich history of Ontario Canada's Motorsports.
In memory of Jimmy Howard
We are constantly looking for more photos and stories, so if you have to any share

"Please Let Us Know"!