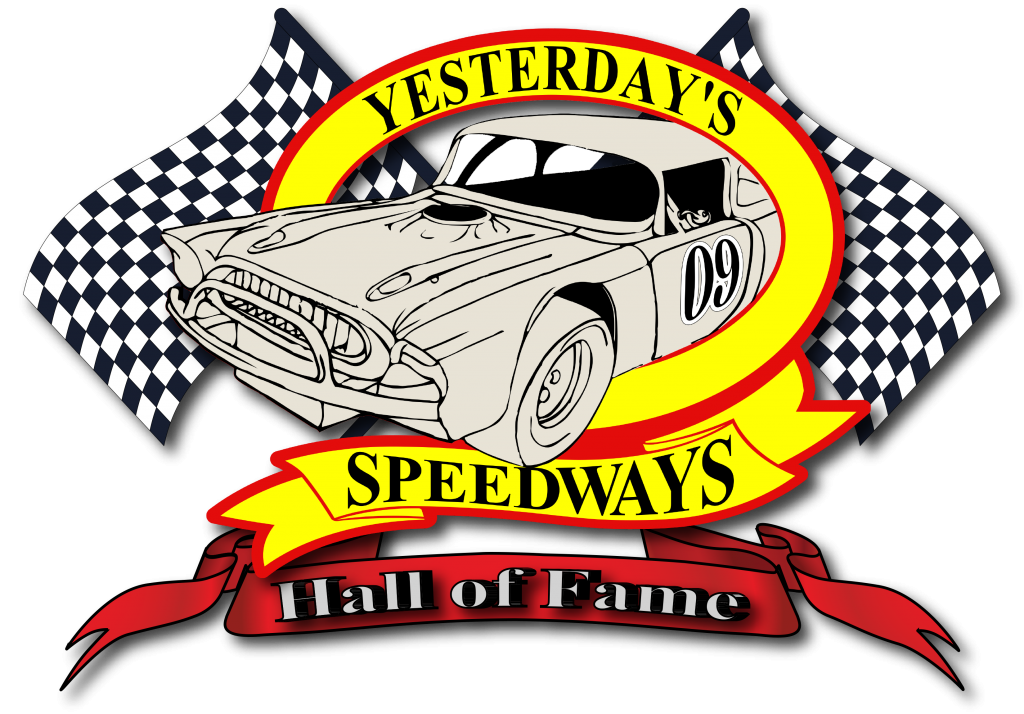 Hazen McIntosh
Born: January 9, 1932 in Springton, PEI
Home
Toronto Ontario
Wife
Married to Carolyn September 1st, 1956
Children
Gayle Harwood, Judy Diercks, David McIntosh
Grandchildren
Christopher Zuccolo, Jennifer Zuccolo, Danielle McIntosh, Megan Diercks, Heather Diercks
Great Grandchild
Alistair Gray
Hazen's interest in car racing in Toronto started as a weekly spectator at the CNE often attending with his then girlfriend (Carolyn) and her parents. In the late 1950's Hazen co-owned a small Welding business with his cousin in Toronto's West End and was approached by Herbie Hutton to do some welding on his #28 Hobby Car in exchange for putting McINTOSH WELDING on the car as sponsorship. Later, Herbie needed help with his engine, again approached Hazen and in exchange for the engine work, Hazen negotiated the opportunity to race the car at the CNE.
Hazen started racing his own Hobby Car #90 (Flathead Ford) in 1959 at the CNE Stadium, Pinecrest, Sutton and Wasaga Beach. Hazen met Ron Darlow (Herbie Hutton's Brother in law) and their path to learning about race cars began. Hazen and Ron learned everything about race cars through trial and error.
Hazen had success in the Hobby division that year winning several features, especially at Pinecrest. Winning the Championship at Sutton and was up to 2nd in points at Pinecrest during the 1959 season. He then moved on to the challenge of building and racing a Supermodified in 1960.
In that off season Hazen, Ron and racing enthusiasts that stopped by the garage in Hazen's driveway in Downsview, built his first supermodified with a 364 Buick engine. He raced this car at the CNE, Nilestown, Bridgeport, Delaware and Pinecrest from 1960 – 1962.
As in many aspects of his life, Hazen learned through listening, asking questions, and talking with car owners and drivers with experience. He asked Warren Coniam to help work out handling issues with that car, he raced it a few times to help work out some of the "kinks". Warren bought that car at the end of the 1962 season and Hazen went on to build his second Super. Hazen reminisced that at that time there were 2 race cars being worked on in the small garage in his driveway.
Hazen raced his 2nd Super (with a 401 Buick engine) from 1963 to 1965. He remembers being shocked at the price Howie Scannell got for his race car when Jim Gray purchased it in 1965, Hazen made the comment that if someone offered him that amount for his car he would sell it in a heartbeat – Mike Stone overheard his comment and offered him the same amount – SOLD!
Hazen took 1966 off to work on a new car with a different design and returned in 1967 to race at Delaware and Flamboro.
As Hazen shared, he had limited success with the Supers. He won numerous heats and semis but the closest he came to a Feature victory was 2nd place.
Being a young family man, racing also became a family passion. As with any passion there are highs and lows. His eldest daughter Gayle and wife Carol were injured at Pinecrest in 1963 when a clutch exploded, injuring them both in the stands. Their 2nd daughter, Judy's first race was at the CNE in May 1960 at 5 months old. Their youngest child, David was always on the go and learned from an early age, that racing was a sport he loved.
Hazen's passion for driving a race car ended abruptly at Flamboro Speedway, September 9, 1967. When his car's throttle stuck during warm-ups, taking him through the fence in turn one, resulting in a life altering injury to his left arm; life altering, but never limiting. Anyone who knows Hazen knows there was never a time that he "couldn't do" something because of his injury, he would just find another way to get the job done.
After a lengthy recovery period a few years later; Hazen again ventured into the world of Supermodified racing. In 1971 he and Al Webster purchased Harvey Doxtetter's car and had Gary Witter as their driver. This is the car that in the 1971 Oswego Classic Gary tragically lost his life.
Hazen's son David showed an interest in racing and started with a shared ride in a Can Am TQ Midget with Warren Mahoney (Dick Mahoney, car owner). During the off season between 1987/1988, Dave bought their first Can Am Midget from Dave Cook. Dave continued the family legacy of a #90 race car. After several years with the Can Am club as an owner, Hazen continued his involvement as Member of the Board and Tech Inspector.
Through listening to his stories, reading articles and speaking with friends, Hazen forged many friendships that lasted throughout his racing career and beyond.
He is a man people always have good things to say because he is a person that embodies the spirt of a team sport; reliable, honest, and hard working.
He was a dedicated and enthusiastic driver and owner. He was competitive, but never seemed to get the consistent results his hard work deserved. He was judged as a fair and competitive driver; and was available if a fellow driver needed help, either through work on a car or information to solve an issue from the Hobby Division to Supermodifieds to ¾ Midgets.
He raced for the love of the sport.
Courtesy of Judy (McIntosh) Diercks