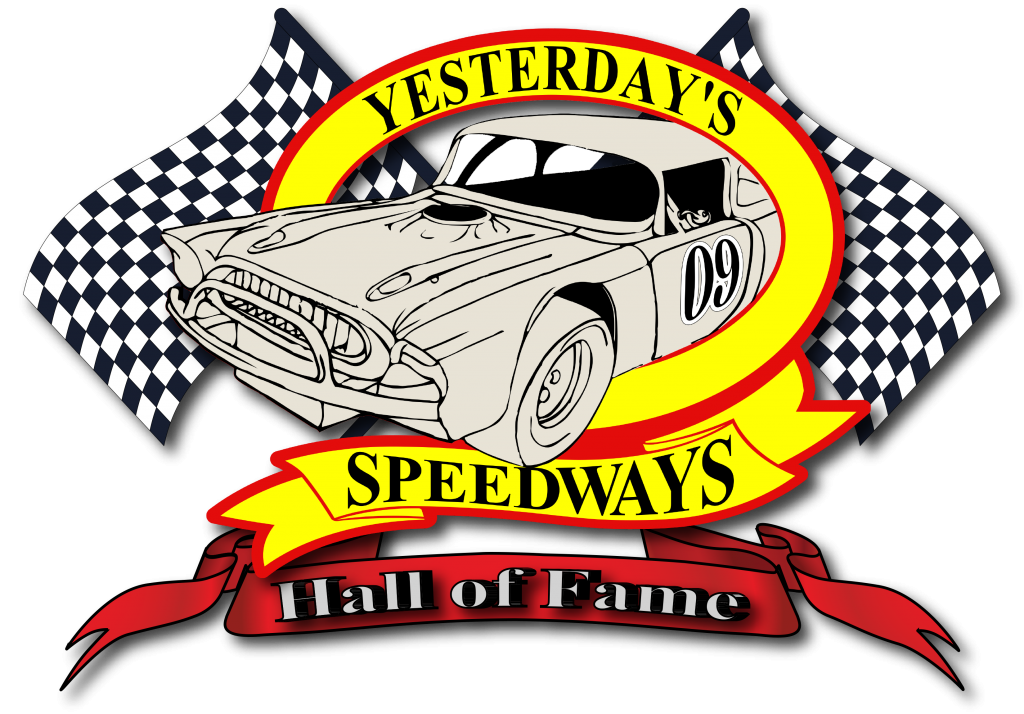 Tommy Cuzzilla
Born February 27 1935 – Windsor Ontario
Passed away January 15 2020 – Port Perry Ontario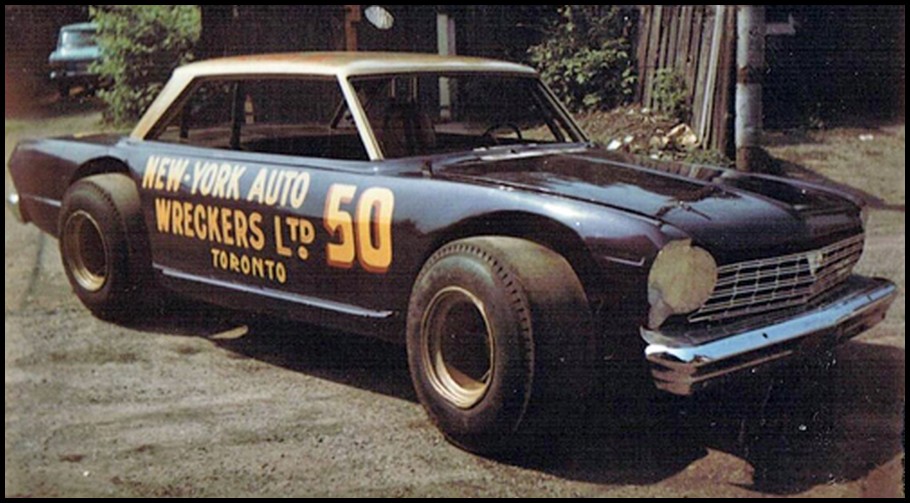 Parents
Natale Cuzzilla
Father – Italy
Mary Anderson Watts
Mother – Scotland
Colin Cuzzilla – Predeceased
Wife
Married to Audrey August 19th, 1968 until his death
Children
Terry Cuzzilla, Kim Cuzzilla and Tom Cuzzilla Jr.
Grandchildren
Kristy Reichl, Heather Popowich, Alex Cuzzilla, and Cameron Cuzzilla
Great Grand Children
Jayda Swinerd and Katrina Reichl
Summary of Career Statistics
121 Feature Wins – Supermodified,TQ Midget, Late Model, Diamond Division and B Modifieds
1966 Wasaga Beach Speedway B Modified Track Champion
1967 Wasaga Beach Speedway B Modified Track Champion
1969 Sunset Speedway Diamond Division Track Champion
1972 Pinecrest Speedway Late Model Champion
1972 Italian-Canadian Driver of the Year
Tom's story: (The short version)
Tom and his brother Colin could not afford admission into the racetrack so they would watch through holes in the fence where they became enamoured with the #50 of Len Hurley the number both of them would carry on almost every race car they built and competed in .
Tom started racing in Jalopy class 1952 at Pinecrest. He was found to be a minor after 1 race and had to wait a year to race full time
Tom raced Jalopies at CNE Stadium and Pinecrest before quickly moving up to the Super Modified ranks to compete against the Canadian greats of the era including: Jimmy Howard, Ted Hogan, Ivan Moore, Billy Cromb, Norm Mackereth, Harvey Lennox, Jack Greedy. He was fortunate enough to have some of the greatest minds of the time Jimmy Howard and Doug Duncan guide him on building a better car. Clayton Worth showed Tom how to build better engines, and Ivan Moore and Billy Cromb taught him how to be a better race car driver. Tom already had himself a dedicated crew that included lifelong friends Tom"Lanky" Allen and Mike "Barney" Barnes. The most memorable car Tom built in this time was "The Vampire". This car was a Aluminum unibody design that utilized the underbelly of a Vampire Jet as a hood and repurposed missile ports for forced air intake ducts. It was with this car Tom declared not to shave until he won a Feature which he would accomplish but not before growing a beard for most of the season. Also in the same era Tom raced TQ midgets with great success and with a little guidance from Barney Robinson went on a winning streak of 8 consecutive feature wins.
In the early 1960's Tom moved to the late model division with moderate success. Tom won features around the province often battling the likes of: Jack Cook, Nick Rampling, Vic parson, Doug Warnes and John Shirtliff. The most notable win of this era, was at Wasaga Beach Speedway. That race Tom won flipping after catching the guard rail on the last exit out of turn 4 taking the checkered flag airborne and upside down
Tom moved back to open wheel cars and with the lesson's taught from Howard and Duncan the reacquired and redesigned "Vampire" chassis. That knowledge, as well as some one-off engine components from Johnny of Canadian Chrome and Crankshaft, Tom hit his stride winning on a regular bases and earning the 1966 and 1967 Wasaga Beach Speedway B modified titles. Tom battled with: Burt Smith, George Pringle , Bob Beamish, Ab Leach and Rick Batters as well as visiting with some success at South Shore speedway. The championships were hard fought with one win earned by hastily welding rocker tappet to broken stud mere minutes before last call for the feature, charging through the field with the patched engine for another win to secure points for the coveted championship.
Again, Tom returned to late model stock cars in the late 1960's, with New York Auto Wreckers of Toronto as a main sponsor, Tom was dominant in the 1969 season, earning himself the 1969 Diamond division championship at Sunset Speedway. A long awaited return to Pinecrest for 1970 and 1971 seasons with the underdog Diamond car, Tom saw sporadic feature wins and he was being noticed as a force to be reckoned with at the only remaining speedway located in Toronto that drew the best of the best Ontario competitors. Tom's underdog success at Pinecrest started gaining the hearts of the race fans of Toronto.
The 1972 season would be the first full season for the 1967 Chevy II which as all cars before it were homebuilt from the ground up with very little off the shelf go fast parts. This car utilized a torsion bar suspension that was set up more like midget race cars of the era where the left front tire would rise off the track almost a foot in the middle of the turn. Tom was determined to beat the best in Ontario including: Don Biederman, Earl Ross, Norm Lelliott, Jack Cook, Howie Scannell, Phil Zampino, George Rueffer, Vic Parson, Doug Warnes, Howard "Tiny" Degeer and Bill Burrows. In 1972, Tom and his dedicated crew of John Roy and Larry Baker were relentless in outworking the competition. Combine that with Tom's "devil may care" driving style, Tom captured the most feature wins for the season and the Pinecrest Speedway championship. In doing so, Tom has forever forged himself into the hearts of his race fans and even after his death, Toms dedication to the sport he loved has had a huge influence on the lives of his fans because as they see it, one of their own had defeated all challengers through pure hard work and determination, inspiring them to do the same for themselves.
With growing family responsibility and the related expenses, Tom had an opportunity to sell the championship car that had been banned from competition with a one year allowance. He sold the car and combined with his race earnings from his crowning achievement year paid a large part of his mortgage.
1973 would see Tom come out of retirement at Pinecrest Speedway for one race only driving for lifelong friend Vaughn Marshall in a car they built together. Using every lesson and trick Tom had learned over the years, Tom scored a final feature victory against all odds. Not being able to stay away from the sport he loved there would be an on-again off-again return to late model racing through the late 70's and early 80's. Escalating cost of racing and the new generation of drivers who were emerging such as: Jr. Hanley, Tom Milligan, Wayne Keeling, Herb Erb and Bill Zardo dominating the Ontario racing landscape Tom hung up his helmet for good or so he thought.
There would be 2 more starts, one in 1990 at Flamboro Speedway Octoberfest where he climbed back behind the wheel to make sure the car was prepped properly for his then 18 year old son, Tom Jr. Toms final start was in 2006 at Peterborough Speedway with family friend and long time crew member Ron Moulds by his side, again in his son's car as a fill in driver therefore competing at least once in 6 decades since the 1950's.
Tom continued in the sport often lending a helping hand to those he thought needed it, always pulling for the underdog. He would help his son Tom Jr. throughout his career and his grandsons launch their racing endeavours as well. Tom's grandson Alex continues to compete proudly carrying the #50 his grandfather made a staple in Ontario racing and at only 17 has shown signs that there maybe another chapter to be written in this story.
Courtesy of Tom Cuzzilla Jr.