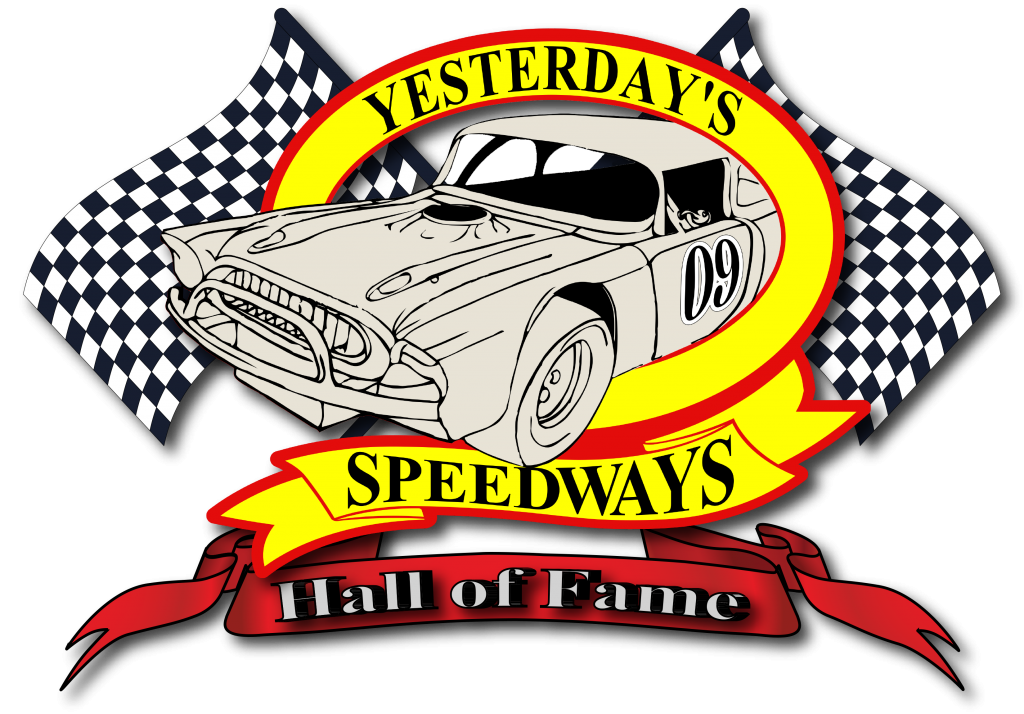 John McIntyre
Born: December 22, 1930
Wife: Nan McIntyre (1931- )
Children: Chris McIntyre, Don McIntyre
Grandchildren: April, Amanda, and Shannon
John McIntyre was working for Bissett Motors in St. Thomas, Ontario when the St. Thomas Race Track opened in 1951. John and another mechanic approached management about entering a car in competition. Management agreed and the used car department gave them a 1935 Ford half-ton truck. They found a 1937 coach body and proceeded to build a racecar. The car was #11 because the dealership was located at 11 Elgin St., St. Thomas.
The car that John was driving at the time was met with some success. When John changed places of employment to London, Ontario he built another racecar with Ron Morton as a partner using a 1938 Ford coupe and changed the name to 'London 11'. This car was more successful and after Ron left it was moved to Lambeth, Ontario with Dave Hayball and Frank Bacon as sponsors. After using this car for the first year they built a 1934 Ford coupe and enjoyed a lot of success winning races in Nilestown, Delaware, Strathroy, and Ailsa Craig.
John McIntyre won the inaugural feature in Ailsa Craig as well as the next 3 features in a row. Some of the five to seven features that John won in 1953 were at this track alone. In 1955, he drove 'Tammy 10' for Jerry Kernohan and in 1956 became the Crew Chief of the 'Tammy 10' team with Al Kerr as the Driver. In 1957, John went to work full time for Kernohan Lumber as a mechanic for their trucks, but much of his time was spent on building and maintaining 'Tammy 10' as they raced 5 nights a week at Bridgeport, Delaware, Nilestown, as well as twice each week at the CNE grounds in Toronto, Ontario.
John and Chuck Harrison, a welder, built 2 more cars from 1958 to 1960 with Harvey Lennox as the driver and they won many features and championships at the tracks listed above including 27 features in one year. From 1960 to 1964 'Tammy 10' with Harvey Lennox as the driver and John as the crew chief, they won a total of 89 Feature Victories including 16 Championships. These were once a year special events at all the tracks and included 6 mid-season, 2 Canadian, 5 International, 2 Year-end and a Special race at Harewood Acres on a one mile oval using the pit lane and one straightaway. They also won the year-end points championships at many of the tracks that they raced on for the above 4 years. John McIntyre left Kernohan Lumber in 1964 and went to work at Rankin Ford as Shop Forman and also got into drag racing.
Some Additional Experience and Accomplishments during John's Circle Track Career
John was the starter at Nilestown, Delaware, and Flamborough Speedways for 3 years in the late 1960's. He worked with Scott Wilson on his top fuel dragster 'The Time Machine'. When Scott Wilson gave up drag racing, he purchased a former Indianapolis roadster chassis and John helped Scott convert it to a Supermodified using a 454 Chevrolet engine that he raced at Oswego, New York.
In April of 2000, John was inducted into the Ailsa Craig and District Historical Society Hall of Fame. He also became a member of the Canadian Motor Racing Historical Society Hall of Fame.
Courtesy of Beach McIntyre