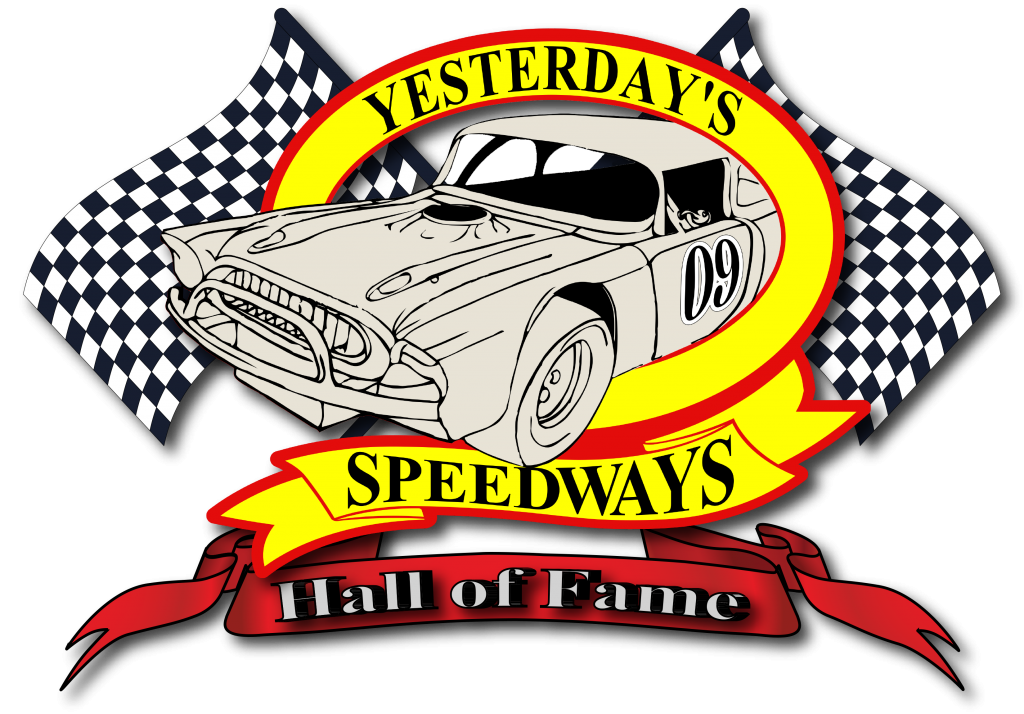 Earl Ross
I've met a lot of race car drivers in my life. And while there are a lot of greats that have come and gone over the years, there was only one that I really considered my hero, 'Earl Ross'.
Originally from Prince Edward Island, he had moved west to Ailsa Craig, Ontario. Earl came up in the mid 60's, racing hobby cars at Delaware, Nilestown, and all the other little tracks that used to dot the landscape in southern Ontario. It's said that his goal in the early days was to run the Supermodified circuit. However, in the late 60's, the sun was already setting on the Supermodified era, so he turned to the burgeoning late model class instead.
Earl was a talented young driver and his number 13 McKichan Brothers cars were the scourge of speedways everywhere. This young man was hot, but cool. He had chutzpah, but knew when to use it. Earl knew how to win a race, and he quickly received the recognition he deserved.
In the early 70s, Earl managed to end up where so few Canadians ever have: NASCAR. And not 'lower tier' NASCAR either, he made it to the big show, the Grand National tour where he rubbed fenders with the greatest drivers of the time, like Richard Petty, Cale Yarborough, and David Pearson.
One glorious day in 1974, he brought his Carling sponsored Chev home in first, winning the Old Dominion 500 at Martinsville. That same year, he took home the Rookie of the Year title. He's the only Canadian to ever have won a NASCAR Cup race.
Unfortunately, in those days NASCAR sponsorship was more unpredictable, and didn't come in the form of multi year contracts. It was all too short lived, and before long, Earl found himself back in Canada. While Carling was out of the NASCAR game, they still supported stock car racing in Ontario in a big way.
Nearly every track had a Carling Red Cap points fund. Red Cap logos were everywhere, and Earl's face and the Carling Car were often used as posters, ads, and program covers.
Earl teamed with Norm Lelliott in the twin Carling O'Keefe late models, and both went on a winning streak around Ontario in the NASCAR Northern series, affectionately known to old timers as the old 'Export A Series'. They also went barnstorming wherever Carling sent them, often running shows down east as well. In 1976, Coca Cola came on as his main sponsor and Earl continued his winning ways.
After winning the Wheelspin sponsored trophy series in 1977, Earl disappeared from the racing scene for a while. He resurfaced in 1982 as a mid season replacement driver in Ron Box's legendary green and gold 68 late model, capping the year with a triumphant comeback victory in the McKerlie Millen 200 at Delaware.
Earl ran super late models for a while, then in the early 90s teamed up with Whitlock Motorsports in the CASCAR series where he raced until his retirement around 2000.
I didn't ever know Earl on a personal level. As a fan, I bumped into him over the years at tracks here and there. Earl was always quick with a smile, a quip, and was always first to plug the sponsor. Legend has it that even in his later years, his sense of sponsor loyalty held fast. The story goes that Earl would buy you a drink, but you were getting either a Carling product or a Coke if he did.
Its not a secret that Earl had developed Parkinson's in later years, but that didn't keep him from the track. Up until his passing, he and Ron Ling had been regulars on the hill at Delaware, and Earl even lent some memorabilia to display on the odd night for the 50/50 fundraising table.
For many of us, the term 'legend' gets thrown around a lot, but Earl didn't really seem to buy into any of that stuff. I know for a fact, through my own involvement with Delaware at the time, that he was offered a complimentary pass to the races a number of times, and always politely refused it. I was told 'he's old school and he insisted on paying his way in'.
That's pretty humble considering his accomplishemnts, from a guy who had a grandstand at Cayuga named after him.
So… a legend? Sure he is… but I think the truth is closer to this; Earl Ross was a professional race car driver who was good at the two things that professional race car drivers need to be good at. One is winning races, and the other is connecting with fans like you and I. Earl was really good at both.
Courtesy of Trevor Van Leeuwen