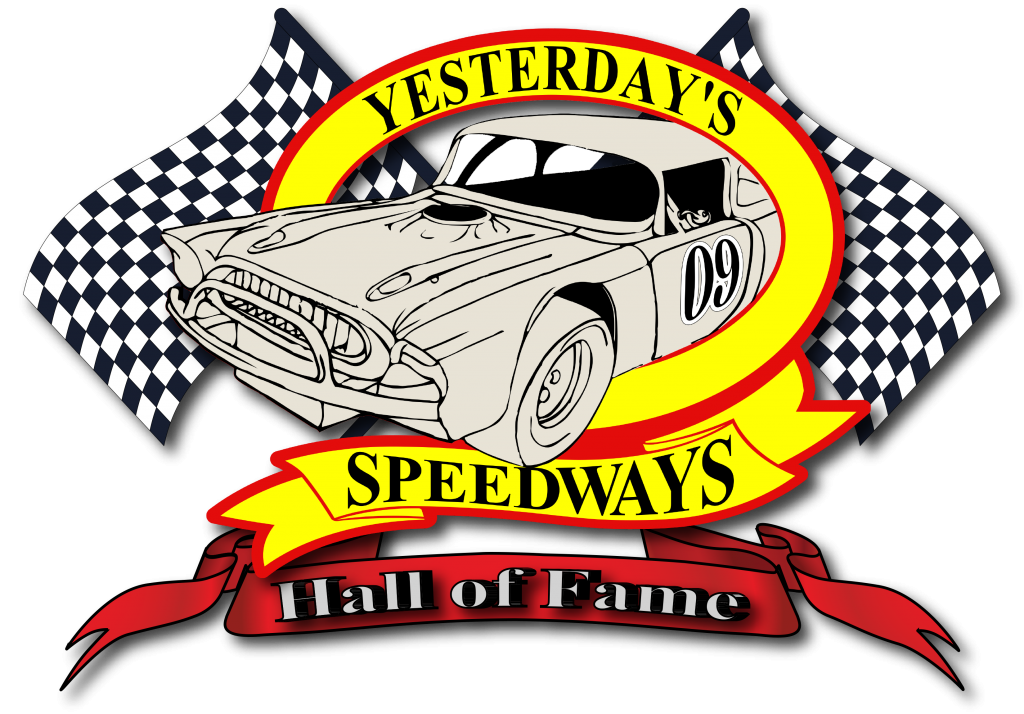 Burt McColl
Born in Port Alma, Ontario-January 12th, 1941
Wife
Carole McColl
Children
Rick, Mike, and Louis.
Burt McColl and MRE
Founder of McColl Racing Enterprises
Fans of Ontario stock car racing are familiar with McColl Racing Enterprises and its founder Burt McColl.
Born in 1941 in Port Alma, Ontario – on the north shore of Lake Erie – Burt McColl followed in the footsteps of his father, brother, uncle and cousin when he started building race cars in his garage, in Wheatley (ON), while working full-time for Union Gas.
In addition to being a builder, Burt also had much success as a crew chief, on both sides of the border.
McColl's first build was a dirt Late Model for Brian Setterington, who competed at Windsor's Checkered Flag Raceway. Burt became increasingly busy building cars for others, and in 1972, he formed B&M Racing. At that point, racing became his other fulltime career, eventually building dirt and asphalt stock cars for people all over Ontario, as well as road racing cars and other vehicles.
McColl has built cars for some of the most successful racers in Ontario, including his good friend Chuck Lawler. In fact, Burt recently worked with Lawler on his new Hot Rod, which was built on a McColl chassis. Andy Schmidt, another multi-time champion, also drove McColl-built creations.
Ron Pearn, father of former NASCAR Cup-winning crew chief Cole Pearn, also won a championship in one of Burt's cars.
Michigan racer Larry Lamay won titles at Checkered Flag and Mt. Clemens, driving a McColl Late Model.
As his reputation grew, Burt expanded and was soon sending his creations to western Canada, as well.
When CASCAR was formed, in 1981, Burt became a top builder for the new series, many of whom raced at Delaware Speedway, outside of London (ON). For a time, McColl was extremely busy building cars for what would become Canada's national stock car championship.
In 1988, Burt injured his back which restricted his ability to work and travel as much as he had previously. At that point, his son Mike took over and MRE was formed. The two work well together and Burt is still involved to this day (2021).
As a crew chief, Burt won his first big race in Nova Scotia, in the Export A Series, calling the shots for Jerry Makara, in 1974.
Over the years, he served as crew chief for several drivers and teams.
In 1996, he was with the #78 NASCAR team driven by Canadian Randy MacDonald. Burt enjoyed his time 'down south' but became sick and returned to Canada to recover.
Two year later, he was back in action with the Beauchamp Motorsports CASCAR Super Series team and MOPAR-sponsored driver Ron Beauchamp Jr. Together, they earned a Super Series East points title and had a magical weekend in Quebec, sweeping two checkered flags within 24 hours of each other, at Montreal's Autodrome St-Eustache and Circuit Ste-Croix, near Quebec City.
In 2000, Burt moved to the Southampton, ON, on the shores of Lake Huron, where he still resides.
In addition to the customers mentioned above, he and McColl Racing Enterprises also built cars and worked with Randy Churchill, Dave Whitlock, Steve Robblee, Dan Shirtliff, Mike Alguire, Brandon Watson, Jonathan Urlin, Cole Pearn, Pete Vanderwyst, Doug Wilson and others.
Discussing his induction to the Ontario Speedways Hall of Fame, McColl is proud of his accomplishments and appreciative of the honour.
"I'm honored to be inducted. I am very thankful for my career in racing and the friendships made along the way. Appreciative to my family and friends for their love and support over the years."
Courtesy of Carole and Burt McColl