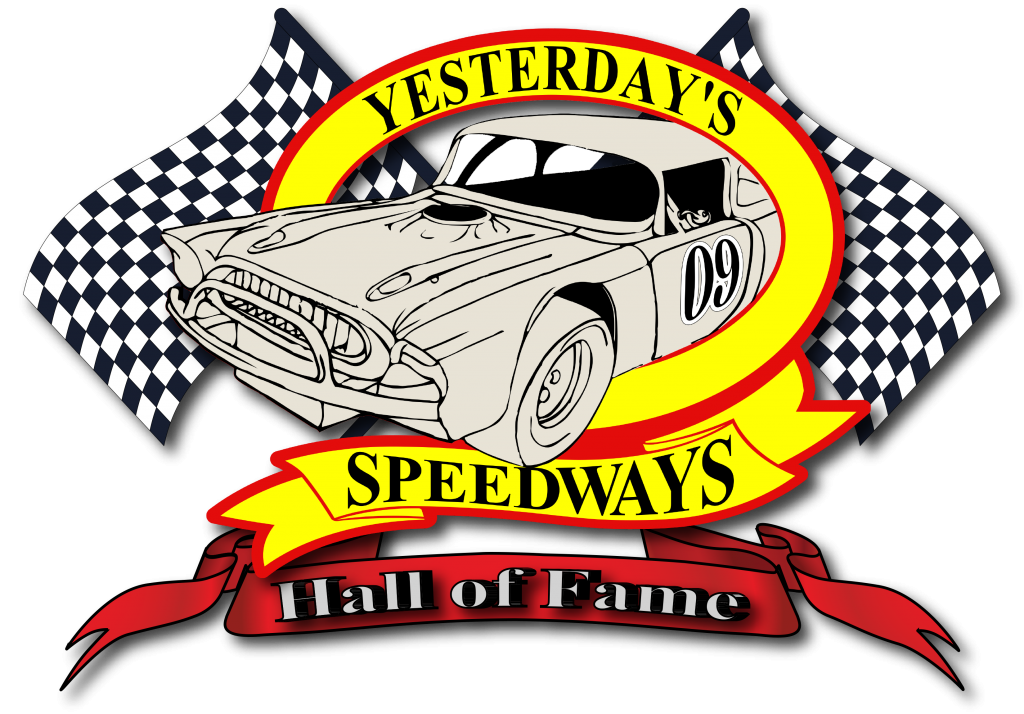 Racing Career – 1954 – 1972
Born 1928 – present
Wife – Evelyn Kerr
Children – Don and Karen
Al Kerr's Career Highlights:
Al Kerr's racing career started in 1954 and lasted to 1972. Despite being a Chevy guy from the beginning, his first race car was a 1932 Ford Coupe. Reg Mitchell and Al co-owned the car and both worked on it. It was the original #3 and cost them $25. Looking in the rear view mirror at the transformation of that car – they unbolted the fenders, threw them out and removed the grill, which was mint and would probably be worth $2000 today. They topped it off with a souped up flathead. He won the B class for the season that year at Nilestown.
In 1955/56 Reg sold his interest in the Ford Coupe mid-season, to Lee Baker and Ray Hansen. Al drove the car again in 1956, re-numbered as 401. From 1956-59 Al drove Tammy 10, owned by Jerry Kernohan (Kernohan Lumber) with John McIntyre in the Crew Chief position and Chuck Harrison as welder. In 1958 he shared the Delaware track championship with Trip Trepanier who drove Copperhead.
From 1959 – 1961 racing took a back seat to a woman who would become his wife and who was not fond of being in the #2 spot to Al's first love – racing. Al tried to quit racing but the draw was too strong and he returned to racing in 1961 when he met Vic Robblee. Vic was building race cars from scratch and was racing blue #3. Herbie Howard was driving for Vic and sadly was killed racing in Sarnia. Vic had another driver, but he worked on the pipeline as a welder and couldn't make it to the time trials. So Al would drive for the time trials. Vic also built a #3 orange car with a 426 cu. in. Chrysler engine. According to Al, this was the fastest car Vic ever built. Al drove for Vic until 1965 when Vic sold the cars.
In 1966 Al was driving for the McKichan brothers and met Mel Johnson, who was to become a life-long friend. Al took a year off in 1967 and opened up a Shell gas station at Commissioners and Wonderland in London. He bought himself a car from Gord Chant in 1968. This car became affectionately known as Ol' Yeller and again sported a # 3. The car had a 5/8 stroker 350 Chev but Al found he couldn't keep up with that engine. He bought a 4 x 4 engine (4" bore and 4" stroke) 750 hp, from Ken Andrews. Glen Brown, who worked for Al at the Shell station, became Al's mechanic on the car and also a life-long friend.
Delaware was bought out by Jack Greedy, in 1967/68, who re-built the 1/4 mile dirt track into a 1/2 mile paved track. Delaware re-opened Aug. 22, 1969. In 1972 Delaware switched to Late Models, thus creating the end of the Super Modifies. Al raced Ol' Yeller until 1972 that last year.
Al was known to be an honest racer and a straight-up guy. He loved to race, and he raced for the fun, winning was just a bonus. He raced at Delaware, CNE, Tillsonburg, Nilestown, Ailsa Craig and Sarnia.
Courtesy of Karen Bromby and Al Kerr