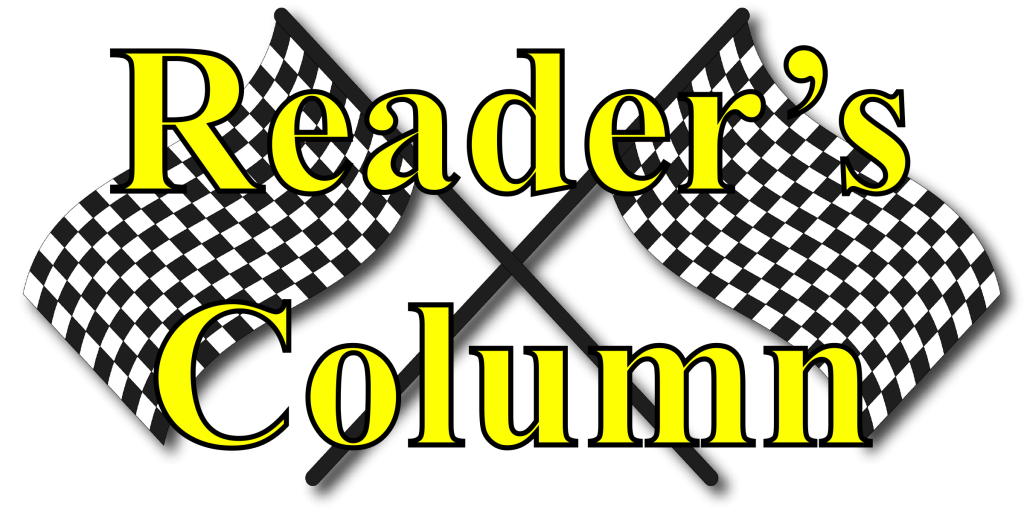 Goin' around in circles for 60 years with Honest Nate
NEVER LETTING THE TRUTH GET IN THE WAY OF A GOOD STORY
January 14th, 2013
How I wound up at Flamboro, opening day 1962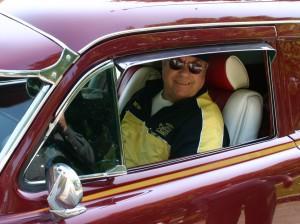 Well a big hello from Honest Nate to all you fine folks following this column on Yesterday's Speedways.
Today marks 45 years since the missus herself got me to say "I do" but thanks to a few twists and turns in life, the reason she is the missus might be because we went racing at Flamboro Speedway on opening day 1962. To really tell this story, we have to go back to the season ending 'International' at Pinecrest 1960. Hey, that was a mere 52 years ago, but who is counting. After John Nawrocki stuffed his '32 Chrysler coupe #8 into the CNE Stadium wall at the end of the '59 season, cutting his Achilles tendon in the process, he and future wife Sheila decided his driving career was over.
The following year (1960) saw his drive-line, headed up by his fire breathing, alcohol burning, much overbored, ported and relieved, Dodge economy six, '37 Dodge transmission and small Franklin Quick Change rear end get bolted into an all new car built by Big George D'Antimo, ably assisted by his cousin Vic 'Little Datch' D'Antimo, Pete Kelley and myself, your Rotund Reporter. That little six banger in the car nicknamed 'The Telephone Booth' raced in the fast car heat in 1960, running top five against guys like Murray Acreman, George Symons and Mac Bound in their Bowers built supers with 305 Chevy power,
Just to add icing to the cake, after being wrecked and knocked unconscious by Jerry Watson, George two weeks later, came back to win the feature in the Dodge economy six machine. Now, while that little six was competitive with the 305 c.i.d. limited cars, come the 'International' at seasons end, with wide open displacement, it would be at a severe disadvantage. Our ace in the hole was John Nawrocki and our friendship with Jimmy Howard.
Jimmy had switched from Red Ram Hemi's to 354 c.i.d. Chrysler Firepower Hemi's and he and John had been having many discussions about making these engines go fast.
John had bought a brand new 392 block and heads, over-bored it to 417 c.i.d. and spent months porting the heads and balancing the forged rods and 'Aluminum Pistons'. However, when we put the engine in 'The Telephone Booth', there was no room for the transmission. Taking a pair of brand new Imperial "U" Joints and an 18″ long drive shaft between the aluminum flywheel and the Franklin quick change, we had ourselves a direct drive rocket.
At the 'International', George sat on the outside pole right beside Jimmy Howard. When the green flag in Ted Belton's hand dropped, George rammed his size 12 boot to the floor and ran away from Jimmy like he was stopped, but then came the 1-2 corner and 'The Telephone Booth' now full of 800# of Hemi, began to plow like a dump truck. On the back chute, George again stomped on the gas and one of those brand new heavy duty "U" joints came apart. Luckily for George Jr. and younger brother Jason, the drive shaft went down instead of up and our race was over.
A few months later, we went to see Jimmy about buying one of his used chassis, but knowing we had the Nawrocki engine he declined the sale. On the other hand, Bill Burrc was looking to sell his copy of a Jimmy Howard chassis and the price was right. Initially set up for a Chrysler Hemi and since it was the end of the season, we put Nawrocki's fire breathing, alcohol burning Dodge economy six into it and went to the final race meet ever at Bridgeport Speedway in Kitchener, I will tell you that story next issue].
We had heard about a new track, 'Flamboro Speedway' that was going to open in the spring of 1962 and we wanted to be ready. Now ol' Nawrocki knew his engine was strong but in order to be able to race at Flamboro competitively, the four barrel carbereteur had to go and we needed a Hilborn fuel injection system. There was only one problem, we were operating on a shoe string budget and in fact things were so tight, we had to borrow the shoes.
All winter, while the Nawrocki Hemi was being fitted into the chassis, we were scrounging and saving our pennies, buying the Hilborn fuel injection system one piece at a time. Now, here is the part that my missus herself likes. A week before opening day, we were still missing the cam driven injector pump because we needed $90.00 to pay for it. In those days, nobody had cash, let alone a credit card. This was also the time I was chasin' after a sweet young thing who was the spittin' image of movie star Lee Remick. Well, since we weren't going to be racing that Saturday night, she finally agreed to go out with me to the dance at Crang Plaza.
Wouldn't you know it, Friday morning I get a call from George to tell me he got a $10.00 a week raise so he had an extra $20.00 in his pay envelope. Little Datch had found another $20.00, Pete Kelley had sold a quality used car and had another $30.00 and if I could scare up another $20.00, we could pick up that injection pump and be at opening day at Flamboro.
Continue Reading